QUALITY ASSURANCE

Seiren North America, LLC is committed to quality, the safety of all associates, the environment, customer regulatory standards and total customer satisfaction. All of our associates are dedicated to providing the highest quality products through focus on total customer satisfaction, teamwork and continuous improvement. We are committed to innovation by developing and utilizing the most technologically advanced manufacturing techniques, equipment and expertise available in our industry.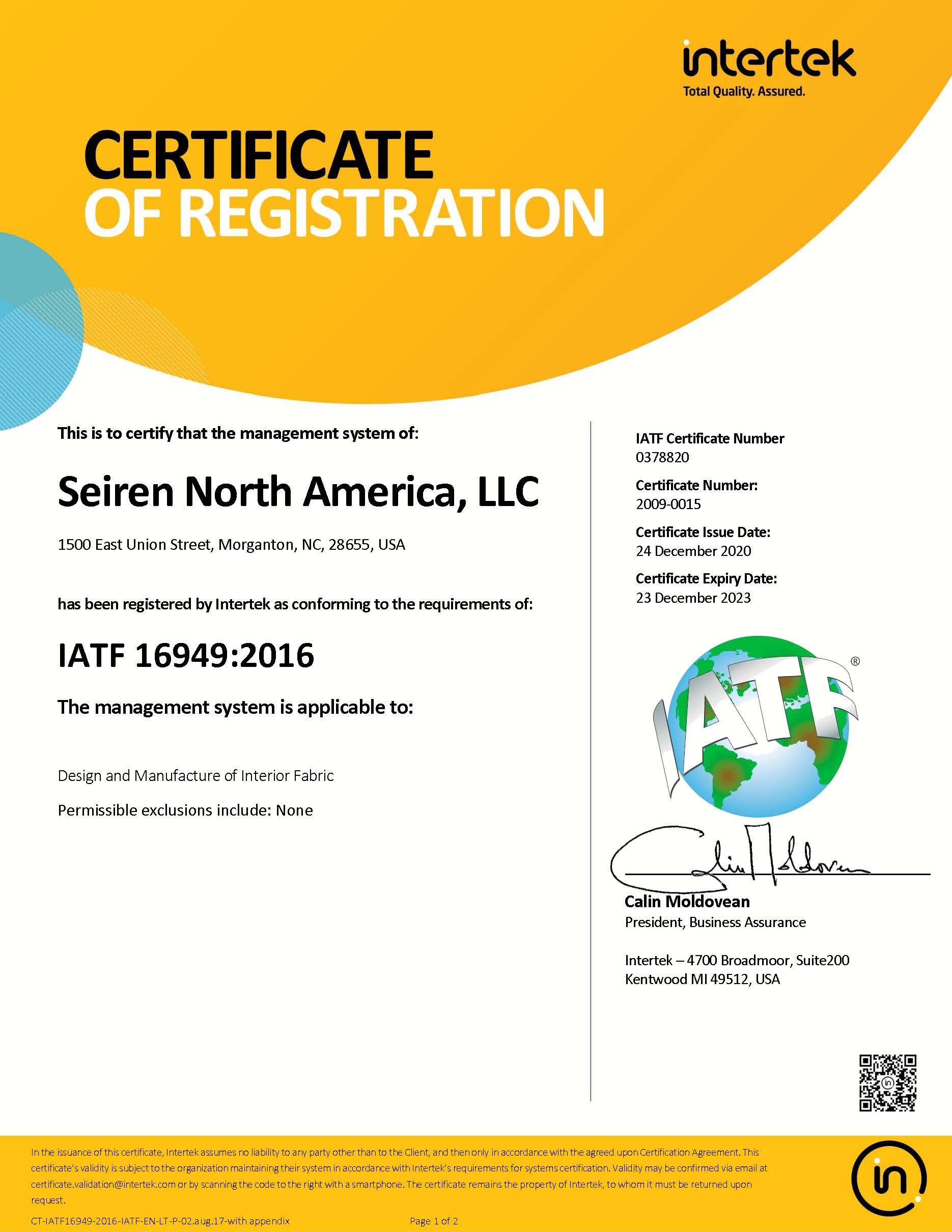 ISO/IATF 16949:2016
We maintain a Quality Management System that conforms to ISO/IATF 16949:2016 requirements.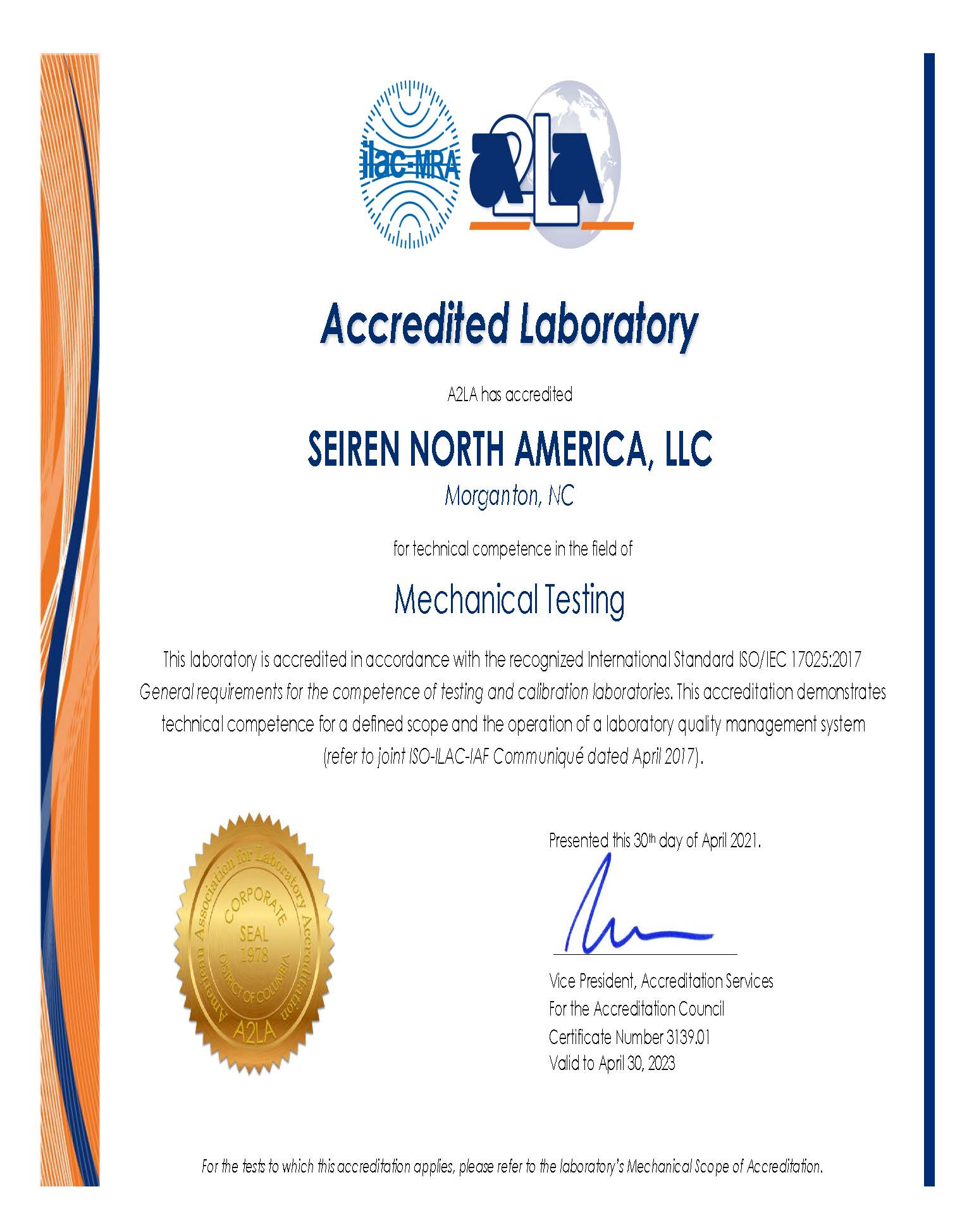 ISO/IEC 17025:2017
Our physical testing laboratory is accredited in accordance with the ISO/IEC 17025:2017 International Standard.

---